Sunday, December 2, 2018
Fider 0.17 has been released with list of voters, better user management and huge performance improvements
#1: List of Voters
Our most wanted feature has been implemented! 🎉
It's now possible to see the list of everyone who voted on a given post. We've added another sidebar panel to the post, like the following:

Staff members can drill down and see more information about everyone who voted on that post by clicking on +x more. Visitors doesn't have this access because this includes private information.
#2: Better User Management
The Members page has been redesigned to include features such as list of all registered users and block user.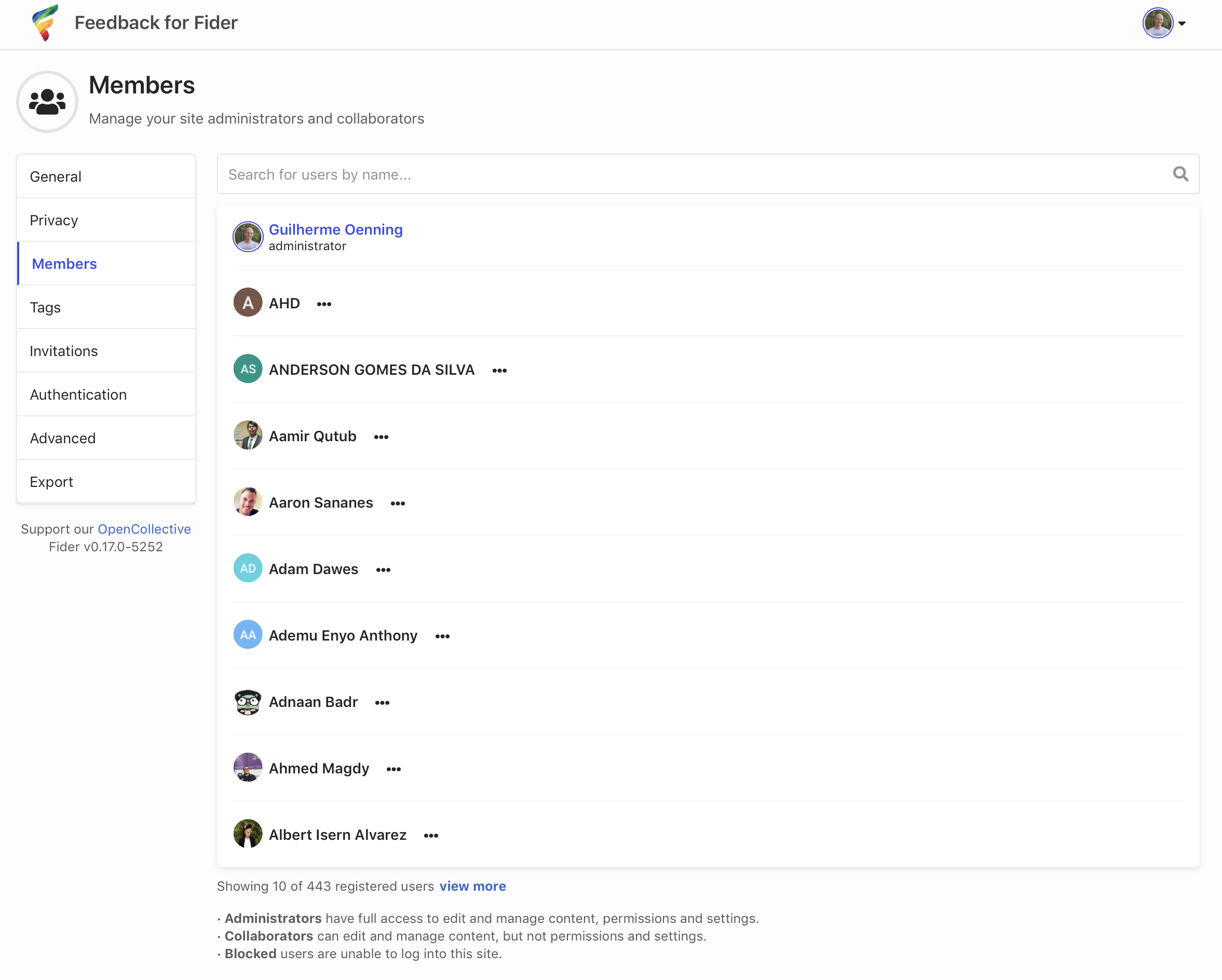 Just like previous release where we released the delete comment feature, blocking a user allows site administrators to prevent spam by blocking spammers so they cannot access the Fider site anymore. This is a small feature, but very important to keep the house clean and fight spam and trolls.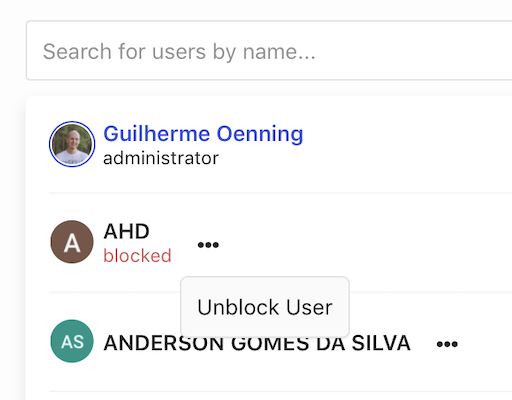 #3: Office 365 as a SMTP Service
Thanks to @oxynux, Fider can now use Office 365 to send e-mails. Up until now, Fider would only be compatible with SMTP services that implemented PLAIN authentication. oxynux implemented LOGIN and CRAM-MD5 authentication mechanism, which is supported by Office 365 and many other services. Thank you for your contribution! 🥳
#4: Fider on a Diet (part 2)
Last release we mentioned that we'd be improving performance and recuding the bundle size of Fider even more. And we did it! 😄
To know more about it, we wrote a in depth article on how we reduced the bundle size by 67%, you can read it here. Special thanks to @cfilby for your help on implementing Code Splitting!
Other Changes on Fider 0.17
What's next?
Help us shape the future of Fider. Visit our feedback forum and raise your voice. Tell us what to do next.