Thursday, August 31, 2017
Fider 0.5 released with a great redesign and GitHub authentication
1. Redesign
The goal of this redesign was a default theme that could be easily used any customer, without forcing the violet theme. We've also removed the focus from the vote counter to the content, while keeping it simple and clean.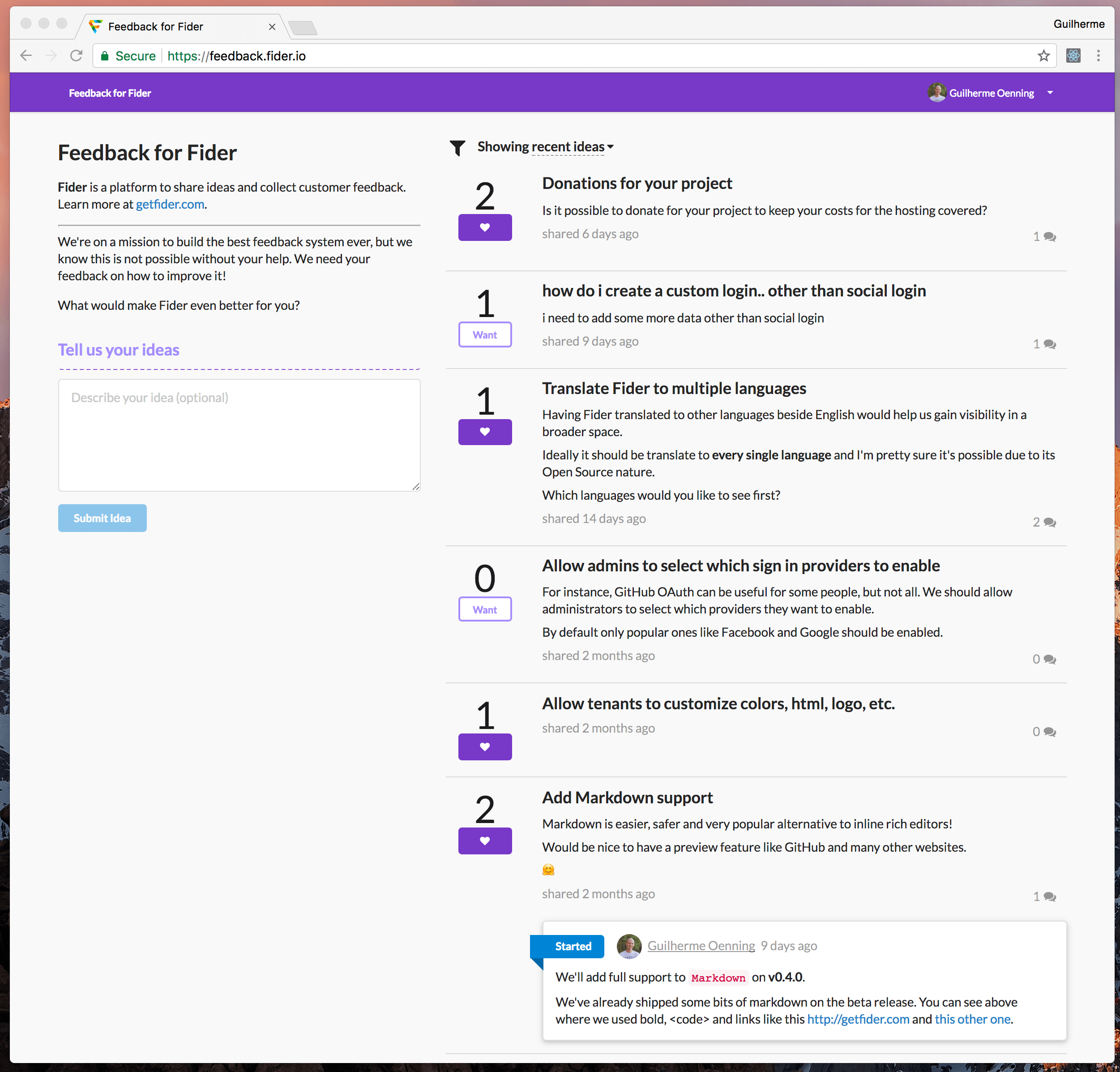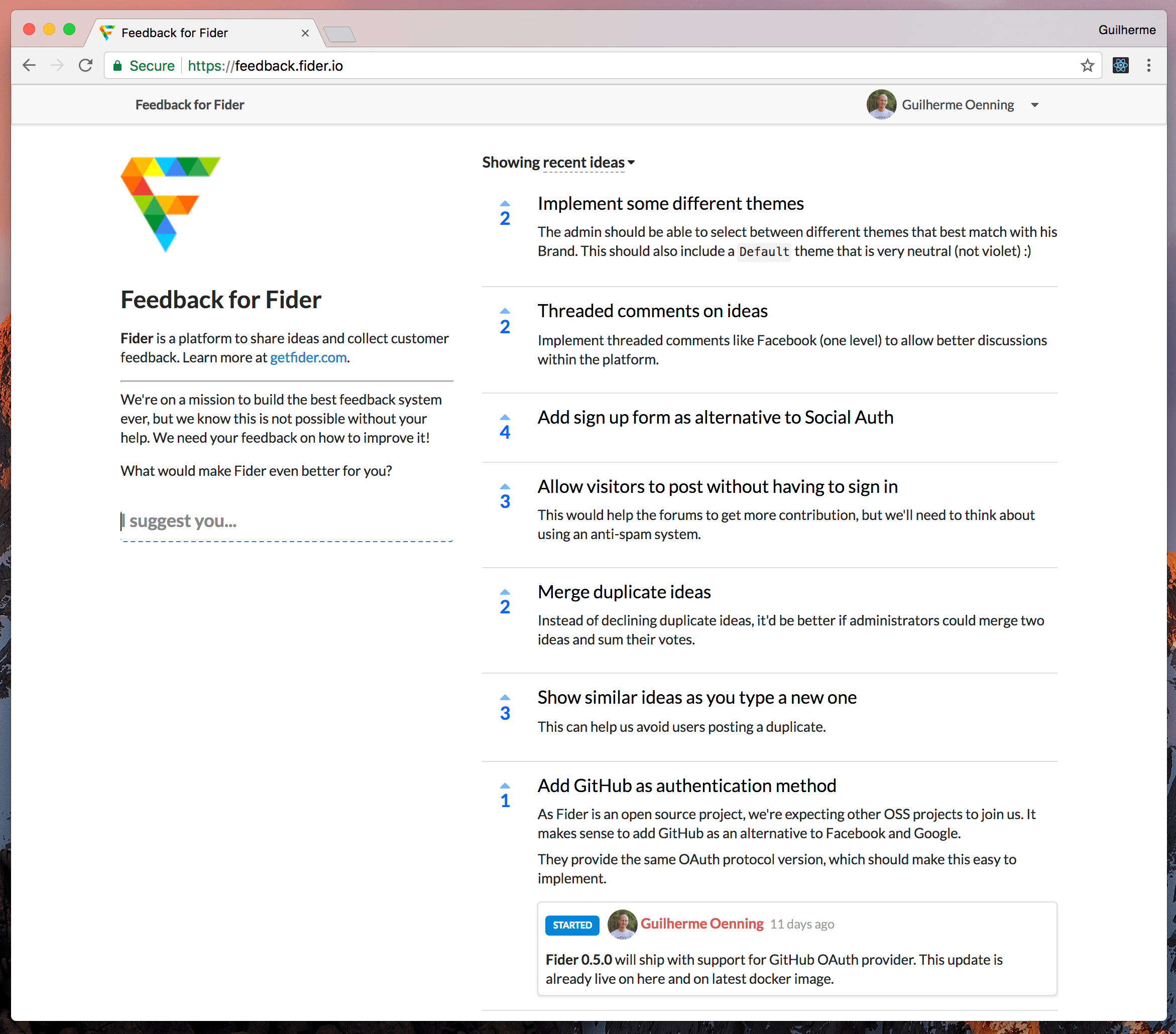 2. Staff highlight
Staff members will now have a different color on their names on discussions.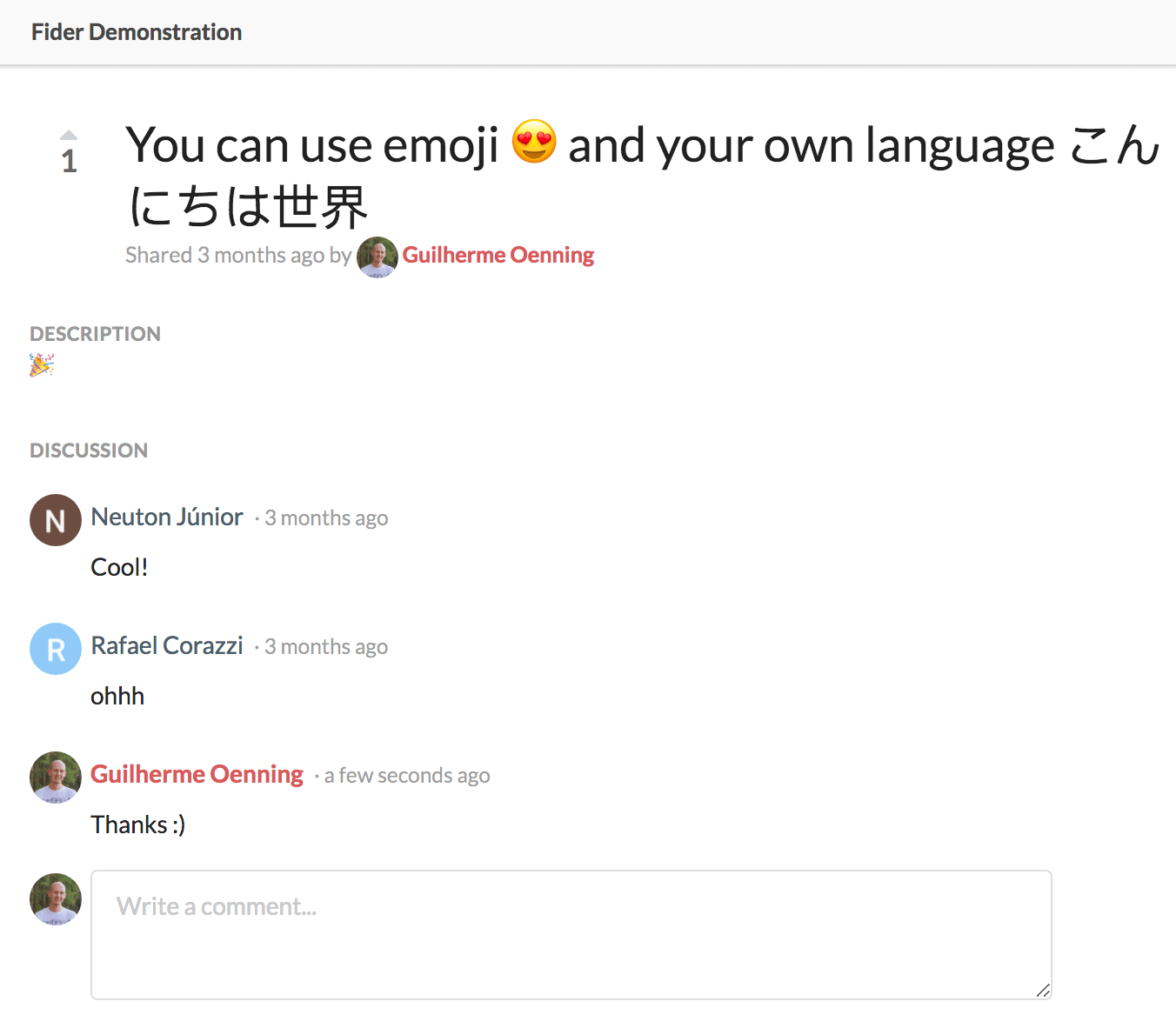 3. Login with GitHub
GitHub is the world's leading software development platform and now we allow users to log in using their GitHub profiles.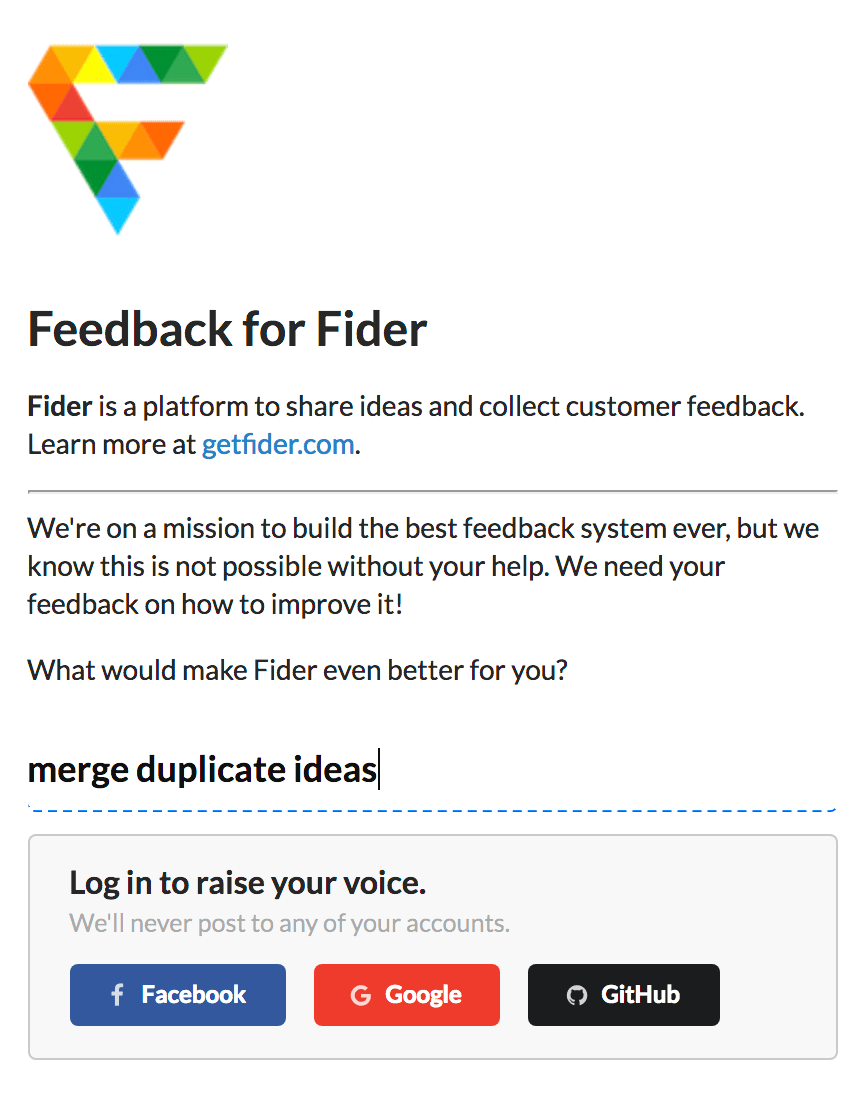 4. Other minor changes
Letter avatar for those who doesn't have a Gravatar profile;
Beautiful 404 and 500 pages;
Built with the latest and greatest Go 1.9;
How to update
Running an old Fider version? Don't worry, the upgrade process is just a matter of updating your Docker container to the latest stable image on Docker Hub. Use getfider/fider:stable to make sure you're always running the stable version.
What's next?
It's up to you!
Visit our feedback forum and raise your voice. Tell us what to do next!