Wednesday, July 5, 2017
Fider 0.3 released with staff response, SSL and sign up process
1. Staff now can add official response to ideas
In you're part of the Staff of a tenant, you'll now see a Respond button where you can give your official status on what's the plan for that idea. As of now, we're currently supporting the following status: New, Started, Completed and Declined.

2. Much simpler Sign up / Installation process
On previous versions, installing a new Fider instance required some SQL commands to be run. As of 0.3, the on-premise installation is much simpler and hosted sign up is very straight forward. Take a look at our Hosting your own instance documentation.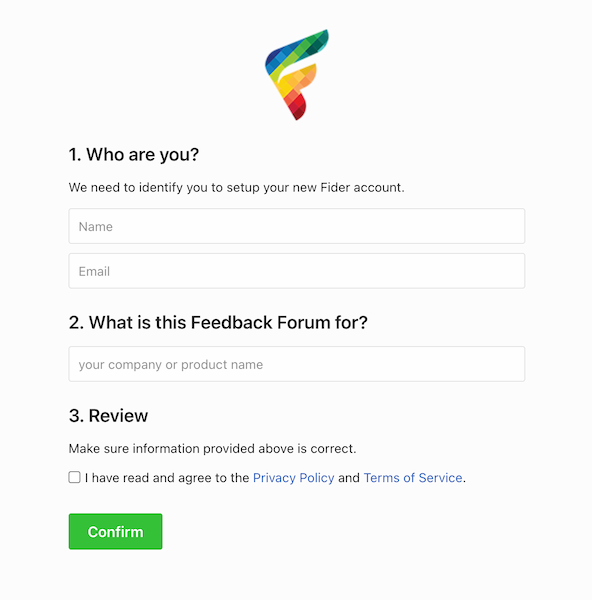 3. Adding support for SSL
It's 2017 and HTTPS is not optional anymore, it's mandatory for any application open to the internet. We've now added support to host your instance under HTTPS protocol. Want to know how? Follow up on How to configure SSL/TLS documentation.
How to update
Running an old Fider version? Don't worry, the upgrade process is just a matter of updating your Docker container to the latest stable image on Docker Hub. Use getfider/fider:stable to make sure you're always running the stable version.